What items are on your children's Christmas list this year?
I realized as I was putting this list together, my kids are getting big! I have no littles anymore. I'm okay with that, I really do like the new ages and stages they are in. For the most part.
As they get older the items on their Christmas list seem to get more and more expensive!
Christmas Gifts for Teen and Tween Boys
1. It's all about golf for my oldest, he eats and breathes golf right now.
Mistake Free Golf: First Aid for Your Golfing Brain
2. Drone – doesn't every teenage boy need one?
3. 7 Habits of Highly Effective Teenagers

Christmas Gifts for Tween Girls
1. American Girl Dolls – These have been a perennial favorite on Christmas lists for a long time. My girls are getting bitty babies this year, I think they are going to be very excited.
2. Weighted Blanket – Kind of an odd request, I know. I bought a weighted blanket for Leah and Jonah last year and all of the other kids have been asking for one as well. It feels good at night!
3. My First Sewing Kit – A great little kit for beginning sewers.
Christmas Gifts for Little Girls
1. Olaf – is it any surprise that a Frozen item is on the list this year?

2. Floor Puzzles – Floor puzzles have gotten a lot of mileage at our house over the years.
3. Girl's Pink Princess Castle Play Tent – play forts never seem to go out of style.
Christmas Gifts for Little Boys
1. Remote Control Car
3. Over the Door Basketball Hoop – a great way for active boys to get their energy out!
Christmas Gifts for Husbands
1. Fit Bit – we are buying these for each other this Christmas. We almost always go for practical over romantic 😉
2. Justified (season 1) – A fantastic tv series about a US Marshall. Start watching it and you will get hooked!
3. American Assassin – Thriller book series about an undercover CIA agent. My husband likes to read the books on his iPad and then google all the different military equipment he describes in the book.
Christmas Gifts for the Homeschooling Mom
Perhaps you do a gift exchange with your homeschooling friends or just want to add to your gift idea list for your family. Here are some of my favorites:
1. 15 Organizational Tools for the Homeschooling Mom
2. Must Have Items for the Large Homeschooling Family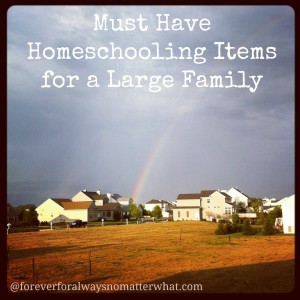 3. 10 Favorite Homeschooling Books
That $400 sure would come in handy for the Christmas list wouldn't it??
Enter for your chance to win over $400 from the bloggers at iHomeschool Network.