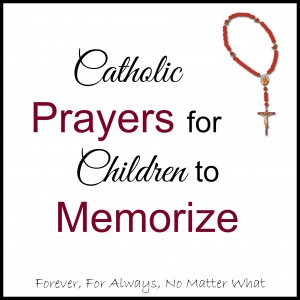 One of the greatest gifts of being a parent is being able to share our faith with our children.
An important way we can pass down our Catholic faith is to teach our children, and help them memorize specific prayers. Most of these prayers our children have just learned over time. The Act of Contrition is the one prayer that we work on as each child is preparing for their First Holy Communion. We feel these are the prayers central to our faith.
Catholic Prayers
1. The Rosary – the mysteries, and all the prayers that are contained in the Rosary. Such a beautiful way to reflect and mediate on the life of Jesus. Right now we only do one decade per day, but we still discuss all the mysteries. My children have the mysteries memorized better than I do. A benefit of learning them young I guess.
2. 10 Commandments – not a prayer of course, but I couldn't leave them off my list.
3. Act of Contrition – there are several different versions of this particular prayer used in confession, but this is the one that our oldest son learned when he was doing his First Holy Communion Prep and we have continued to use it in our family.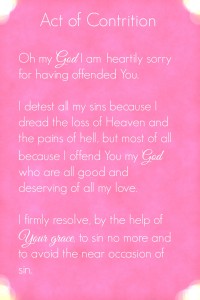 4. St. Michael Prayer – A powerful prayer. We say it after the rosary, and teach our children to pray it when they wake up in the middle of the night with a bad dream.
5. Guardian Angel Prayer– Another prayer that we say after the rosary. It's also a prayer that I say a lot for my children or when flying on a plane 😉 I never realized that there was a specific prayer for Mothers to say to their child's Guardian Angel.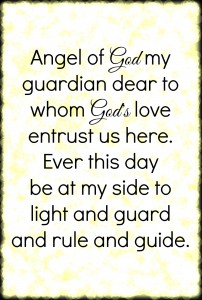 6. Catholic Meal Blessing – There is something so special about sitting down with other Catholics families and automatically knowing the same prayer before a meal.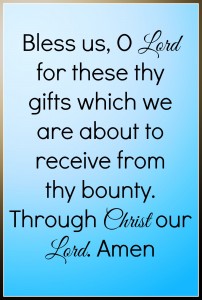 7. Holy Souls – I'm not sure where I ever heard this prayer, but we always say it after the rosary.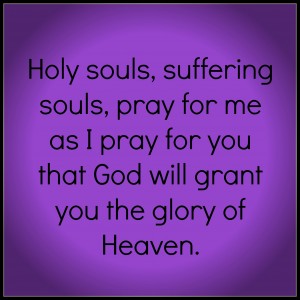 Catholic Pinterest Boards
Catholic Saints & Heroes
Faith – pins that inspire and feed my Catholic faith
What prayers are you teaching your children?