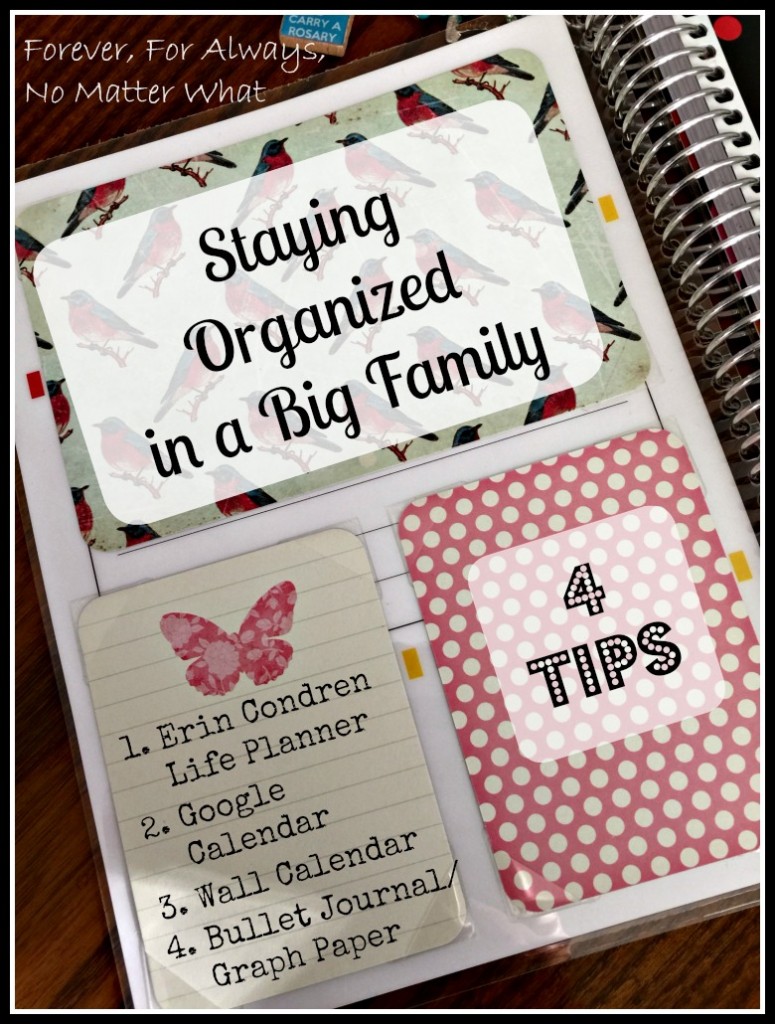 Crazytown is how we lovingly and humorously refer to our family.
How does one stay organized in Crazytown? I have four main tools:
1. Erin Condren Life Planner
2. Google Calendar
3. Wall Calendar
4. Bullet Journal/Graph Paper
Getting Organized and Staying Organized
Most people have their own system that works for them. It's very personal, because each person, family, circumstance is so unique. There is one common thread though. No one wants to forget anything!
Keeping track of where everyone needs to be at any given time, not to mention remembering tasks like paying bills, birthdays etc. It's mind boggling.
How does anyone remember anything?
My calendar tools help me to not forget to get people where they need to be.
I know people will often say that you should use only one calendar and put everything in one spot. It makes sense. In a perfect world perhaps. That person also probably didn't homeschool and have a husband who travels. Not that I'm more busy, I just have more variables thrown in, thus it's less practical for me to use an all in one approach.
My Erin Condren Life Planner is what I use to keep my sanity. Using a pretty planner is important. It helps to ensure that I will use it. I have the collage cover (there are lots of covers to choose from and they are interchangeable) and like keeping it on my desk, the planner looks nice. If it's sitting on my desk all the time I'm more likely to have it open and be using it. More importantly, I like the functionality. It works for me and my needs. I can write appointments, birthdays, sporting events and practices, with room for meal planning and weekly to-dos and goals. I also have space (and a special color pen!) to plan and record my Jamberry business. Â Click on the link and you can get $10 off your first purchase!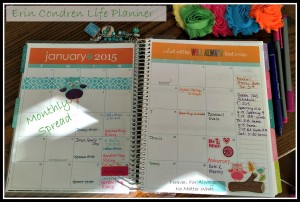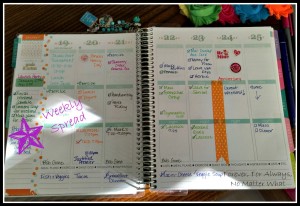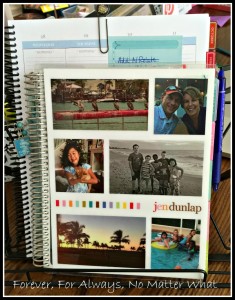 Google Calendar – I have tried using digital calendars, but I just don't like using them. I much prefer pen on paper. I use Google Calendar because it keeps me connected to my husband, or rather it keeps him connected to us. He likes to know practice/game schedules for the kids sports or other activities. It's where I put in dates for haircuts and book club meetings for myself. Having it digital means he can access it while he is on the road.
Wall Calendar – The wall calendar is really mostly for my older kids. Instead of asking me 6,000 times a day what we are doing or when we are doing something, they can (in theory) look at the calendar. I'd like to say it works perfectly but the truth is they still ask – but only about 4,000 times per day 😉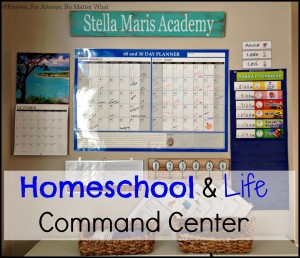 Bullet Journal/Graph Paper – I use an inexpensive graph paper notebooks for brain dumps and keeping track of a giant to-do list. When my brain is on complete overload and I feel overwhelmed, I sit down and list everything this is swirling, in no particular order. Once it's out of my brain and on paper I can organize it by importance and jot things in my Eric Condren Life Planner or in my blogging/liturgical calendar.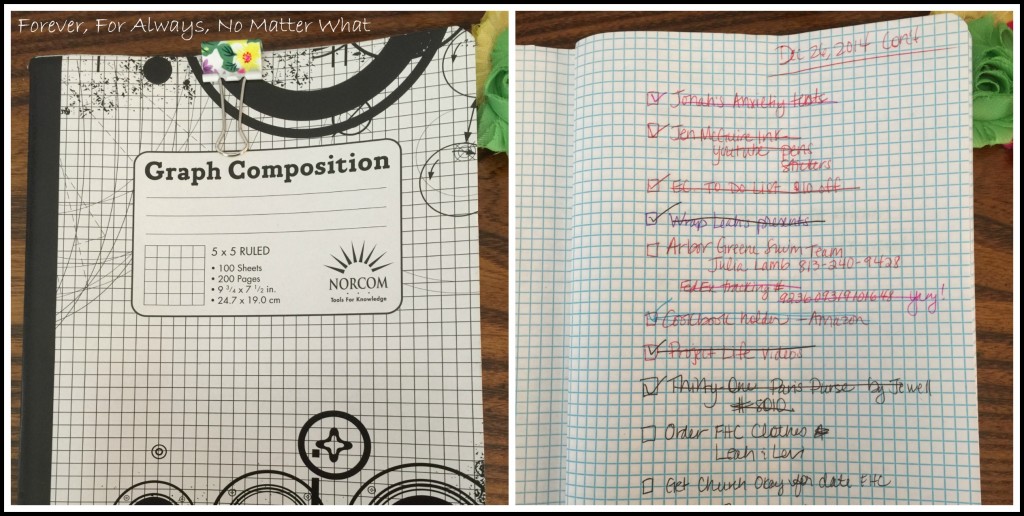 My 15 Favorite Organizational Tools for the Homeschool Mom – a few more things I can't live without!
Organizing Pinterest Boards
Planner Love – if you are a planner nerd you will love this board!
Home Organization
Home Education – Organization
What are your tricks of the trade for staying organized?