Homeschooling is an adventure. Everyday my kids test my patience, my perseverance, my intellect, and my juggling abilities. Some days I come out better than others. Over our 8 years of homeschooling I have learned a thing or two. Most importantly don't take life too seriously and tomorrow is a new day!
Homeschooling in the Trenches
There are some truths that I think are pretty universal with all homeschooling families regardless of how you homeschool or why you homeschool.
1. You Will Make Mistakes – This goes for life in general and not just homeschooling. One important thing to remember about homeschooling is that it's so much more than just academics. Your kids are with you all day and watch how you do life. The good, the bad, and the ugly. Saying you are sorry is powerful. Not only is repairing relationships, but as an example as well.
2. You Will Have Discouraging Days – Oh, the days will be discouraging. Really discouraging. Remember why you homeschool on those rotten days and that will truly help. Also know that you are not alone and everyone has them. Homeschooling is not for the faint of heart!
3. Curriculum Regret – At some point you will purchase curriculum that you will hate and you will ditch it. Better to try something, dislike it and move on then never to try at all. Just don't make it a yearly habit to switch and you will be just fine.
4. The Future is Uncertain – Thinking about homeschooling High School will scare the crap out of you, as it should – it's a big deal! However, don't start worrying about it when your oldest is still in Kindergarten.
5. You will Change your Philosophy – there are not many homeschooling families that start out with one philosophy and never stray or dabble in another. It's okay to test the waters. We change, our children change and our families grow.
Bonus Truth —> No Regrets – putting academics aside you will never regret the time spent with your children. Even if it isn't always smooth sailing as far as relationships go, and whose is?, it's still time well spent. You may regret some academic choices or choices about other activities, but the time spent together will always be a treasure.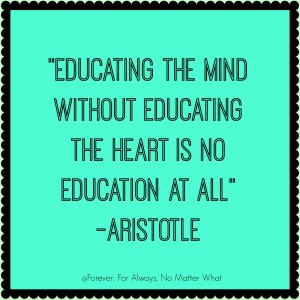 More Homeschooling Real Life
Back in December I recorded a podcast with Pam @ Ed Snapshots. I had a great time chatting with Pam about how we started homeschooling, why we keep at it among other things. I have to admit I had to go look up the meaning of haiku and sonnet! (I didn't remember from my college poetry days) By the way, my husband says I'm wrong and we are definitely a haiku family.
The Homeschool Snapshots – Jen Dunlap, More Than Enough Love