The last time we had family photos taken was in the summer of 2010, shortly after Anna & Levi joined our family.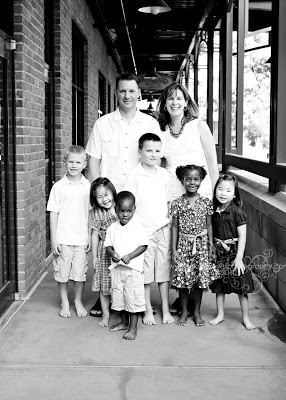 Photo Credit
Ever since we moved to Florida I have wanted to have family pictures taken at the beach. Can you believe we have lived in Florida for two years already?! Some days it feels like we have always lived here.
I'm so glad we finally got around to getting those beach pictures!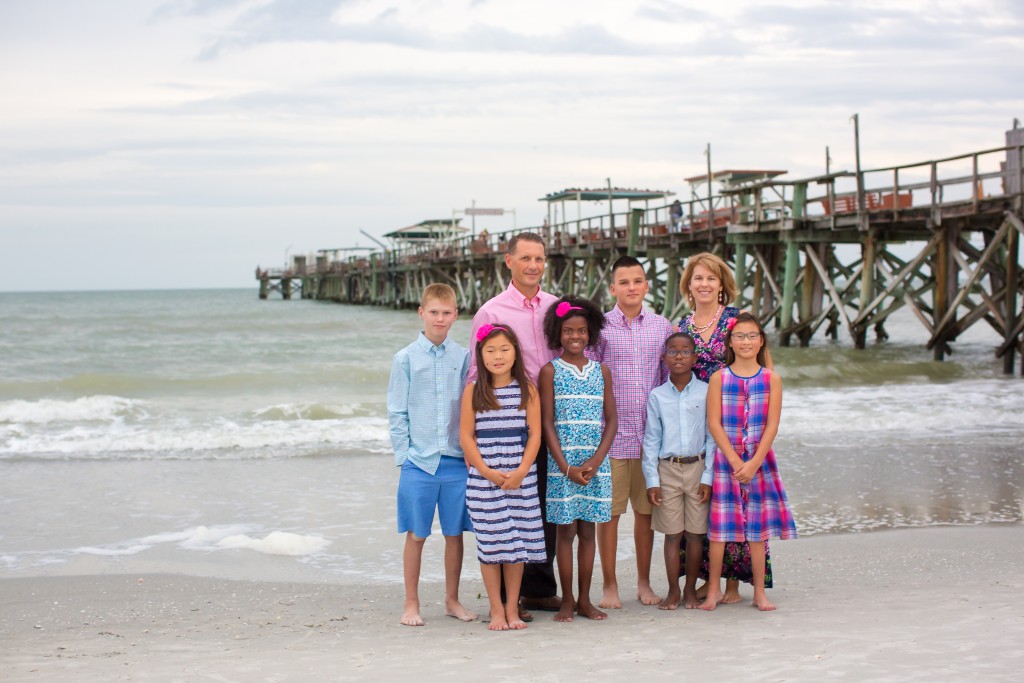 Beach Photo Credits
So, why bother with more formal family photos?
Our Children Are Growing and Changing Everyday – A no brainer really. Our kids are growing up right before our eyes. I know we all have a million photos on our phones of everyday stuff, but nothing replaces a beautiful photo of the entire family.
We Homeschool – simply by homeschooling we are denying our children the opportunity for awkward school pictures each year πŸ˜‰ The least we can do is give them something to giggle over together in 10 years or so.
I Love Seeing the Boys Dressed Up – I made them "match" just a bit. That pretty much never happens anymore. I like that we have photos of them dressed in something other than gym shorts and a tee-shirt.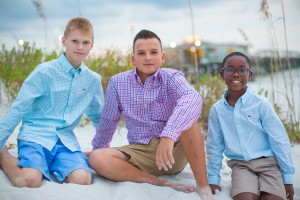 Everyone all in one shot! – How often is one parent the photographer and not in many family pictures? I have tons of pictures of the kids, pictures of my husband and the kids, but rarely does my husband say "go stand over there so I can get a photo". Also, we very rarely (read NEVER) think to ask someone else to take a picture of all of us. And, how often do we ever get a shot of just the two of us either?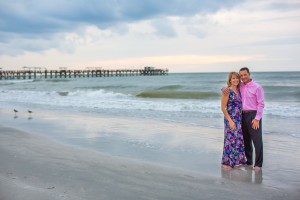 Perhaps most important for our family,
Adoption – Family photos that are displayed around the house are an integral and meaningful way to "claim" our children. They can SEE a constant reminder that they ARE part of a family, even on days when it doesn't much feel like it. This is especially important for children who were adopted at an older age. Sometimes my daughter, who was adopted when she was 5, gets frustrated looking at family albums because so many events happened before she joined our family. I'll admit adding child #5 & #6 really slowed down my scrapbooking. I'm working on it though!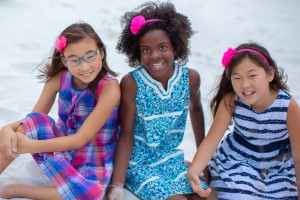 Have you had family photos taken recently?
Of course I have a Pinterest board for the occasion: Family Photo Ideas, be sure to follow along.