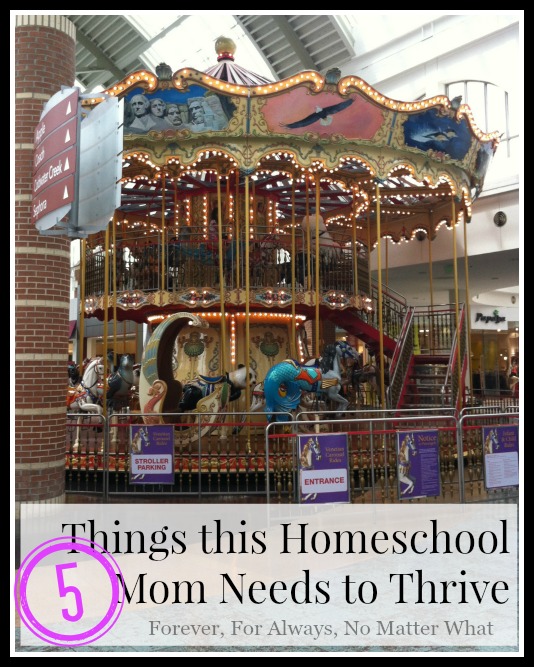 (contains affiliate links)
There are many days homeschooling a bunch of kids feels like a Merry Go Round at the Crazy Town Circus.
No matter what, those crazy days are just going to happen.
The trick is to try and keep those crazy days to a minimum!
Every homeschool mom has her own tips and tricks that work for her. Things that help us not just get through each day, but to really be the homeschool mom we want to be.
I have written some very practical lists in the past, items that help with the nitty-gritty, day to day homeschooling.
Must Have Homeschooling Items in a Large Family
15 Organizing Tools for the Homeschooling Mom
The following are more or less good habits to practice and good resources that help me stay on the right track.
Homeschool Moms Can Thrive
1. My Erin Condren Teacher Planner – I also use the EC Life Planner and the EC Notebooks. I wrote a bit about how I use my Life Planner for big family life and I have a video in the works on how I use my teacher planner. I will be sharing soon!
2. Homeschool Made Simple – I believe this is the single resource that has revolutionized our homeschool. Of course there are many resources that led up to this, but this resource crystallized everything that I have read, studied, and thought throughout our homeschooling journey. This is not an exaggeration!
3. Exercise and Good Nutrition -Not only for me, but for our family as a whole. Daily exercise – getting outside! and trying to eat healthy. Countless studies have been done on the simple fact that children need to move during the day. We all need to move
5 Ways to Get Started Exercising
4. Homeschool Tribe – This is the piece that is probably most instrumental for my sanity. Really. There is nothing better than being able to sit down with a group of women who completely get what life is like. The good, the bad, and even the ugly.  I highly recommend friends!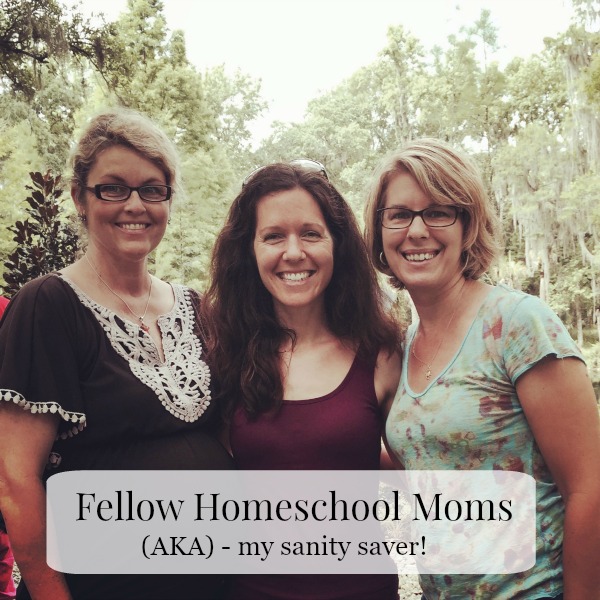 Why You Need a Homeschool Group
5. Making Time for Quiet – I know. This seems utterly impossible! Some days it is and more often than not when you have a pack of little people at your feet you will have days when it just isn't going to happen. That doesn't mean you should stop trying! Creating a bit of breathing space in the morning for prayer, reading and just quiet is so important.
3 Ways to Make Quiet Time Work
Making Time for Mom in a Large Family
What are your tips for thriving as a homeschool mom?
Don't miss a post! Subscribe below: