(contains affiliate links)
I have been using my Erin Condren Life Planner since I purchased it back in December.
It's true, I have used the same planner for this entire year!
That is big news for me. Normally I purchase a planner, use it for a little bit and then just stop using it until I find something else that catches my fancy. I've gone back and forth with the digital vs paper. It seems like everything has gone digital, so part of me feels a little behind the times using a paper planner, but it just works best for me and I know I'm not alone. Others are rediscovering the awesomeness that is a paper planner!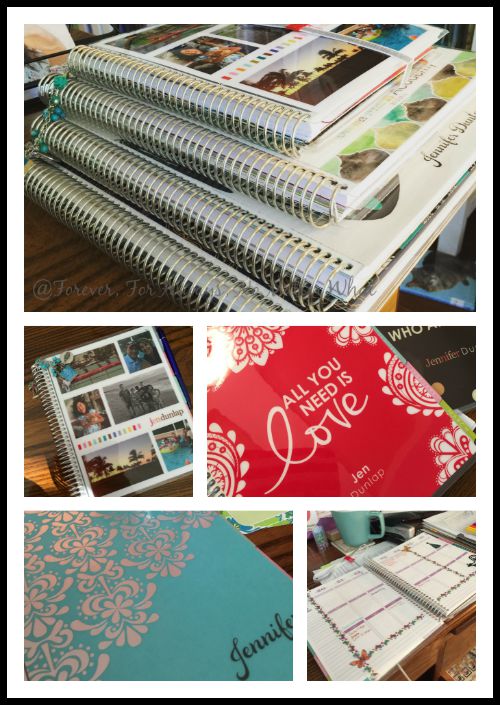 Anyway, I have also been using the Erin Condren notebooks. I originally thought I could use the notebook as a way to track and plan our homeschool year. Ultimately, I decided that I was going to spend of ton of time trying to create the "perfect" planner. Time I didn't really have, nor want to devote to such a project. Finally I decided to try the Erin Condren Teacher Planner.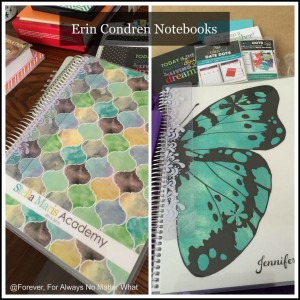 Why I Chose the EC Teacher Planner
1. It's cute! -Â I'm a sucker for cute stuff, plus I know I'm much more likely to actually use something that I like to look at. I realize I'm no longer 12, but it is fun to add cute stickers to my planner. It turns into a bit of a scrapbook at the end of the year as well. (note: this is a pic of the Life Planner, but shows how it can be decorated. Or not. Whatever works for you)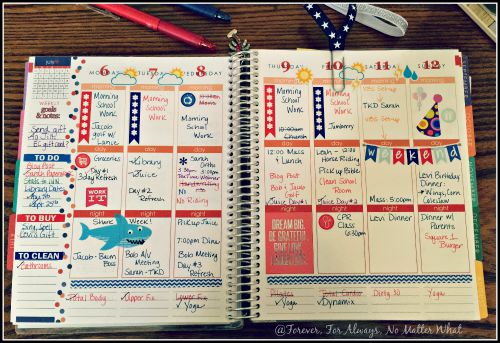 2. It's functional – I have space to write down events in the calendar portion, space to journal what we have done for the week in the note pages following the calendar, and of course the lesson planning pages.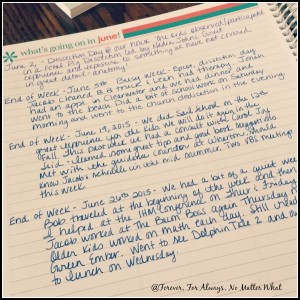 3. It's been easy to customize – I'm using the graph paper section to jot down our daily routine/schedule, the year at a glance section to list some extras I hope to cover each month, and in the absent pages I put in some favorite verses, our mission statement and other items I'd like to remember.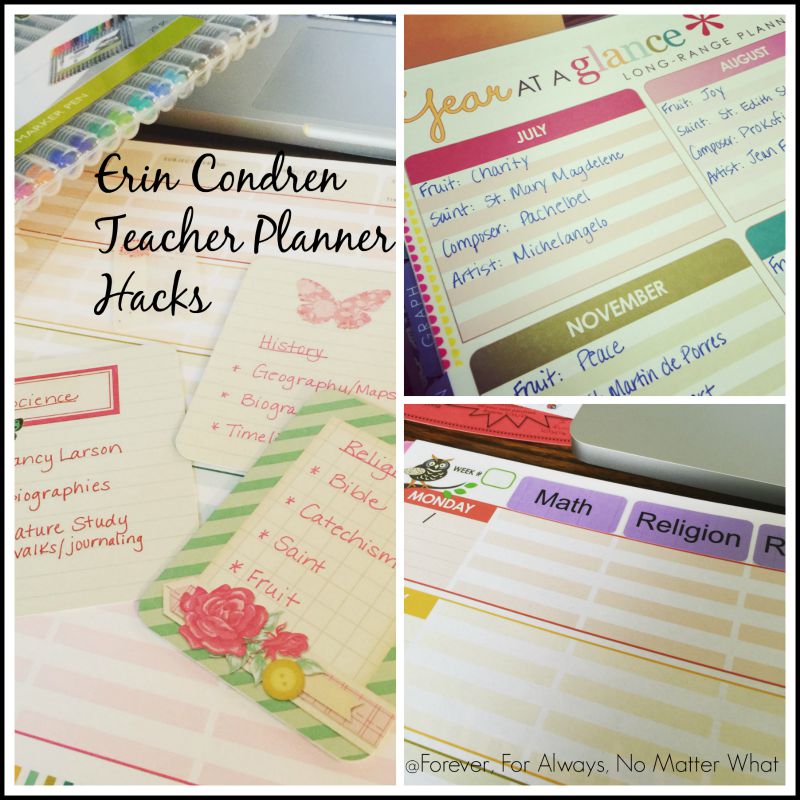 How I'm Using the Erin Condren Teacher Planner
Here is a fairly short video of how I'm using the planner. I'm sure I will make adjustments and changes as I go along. I'm loving my header stickers and feel like I have plenty of flexibility to handle the inevitable changes that come up throughout the homeschool year.
Here are some of my favorite pens to use in my planners. Not necessary, but makes planning/recording a bit more fun 🙂
Frixion Pens – these are erasable – awesome to use when plans may change!
The mother load of Frixion Pens
Staedtler – I purchased my set a couple of years ago and they are still going strong.
Flair – I mostly use mine in my notebooks
Pilot G-2Â – an all around awesome pen!
Slick Writer – must have for writing on slick surfaces like stickers.
My Planner Love Pinterest board
*Use my link to purchase a planner and get $10 off your first order!*
Which planner are you using this year?