Making the choice to homeschool was not one we made lightly. Plenty of thought and prayer went into our initial decision many years ago, as does plenty of thought and prayer upon each new year.
So, what happens when you have a child that isn't happy homeschooling and wants to make a change?
Good question, huh?
We wondered the answer to that one too.
When our oldest son started asking to go to "real" school a couple of years ago, I adamantly refused. Even though we said we would take our homeschool journey child by child, year by year, I was not ready to own up to the fact that homeschooling was no longer working best for this particular child. Well, it was working for me, it just wasn't working for him. We spent a good two years praying, discerning, and talking (and honestly a bit of arguing) about school options.
I felt like I was up against my son's version of school which is High School Musical verses the reality that my husband and I know to be true. However, he often needs to experience things for himself. This level-headed, even keeled boy is determined to forge his own path. A path that includes giving school life a try.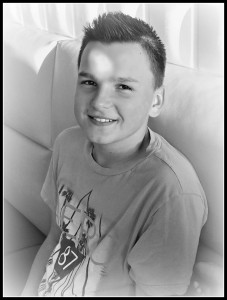 His own path also includes a wider social circle than I have been able to provide – although it was not from my lack of trying! My husband, who is often the voice of reason, said "you don't want to make the next 4 years  all about butting heads with each other. Ultimately preserving and nurturing the relationship is our goal." But when I wailed "he is making going to school his idol!" he replied, "well, aren't we doing the same thing with homeschool?"
Jacob honestly just wants to be interacting with his peers on a more regular basis. I know PLENTY of people who have more than enough social interaction simply with homeschooling (the rest of my kids sure do!), but for some reason he just wasn't finding other boys his age that he clicked with and could see on a regular basis. We all need friends!
Reluctantly we agreed take a tour of our local public high school. I thought surely after seeing the school he would change his mind. I mean, who would WANT to spend several hours of the day there? Long gone are the elementary days of cute posters on the wall welcoming children into the classroom. It certainly isn't the school in High School Musical either! This is high school, a very large public high school that actually reminded me more of a prison than a school. But I guess if you are corralling that many kids throughout the day there are some similarities!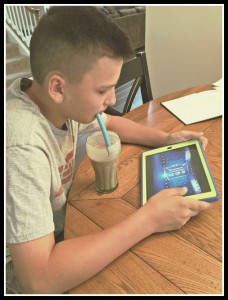 So, we toured the school, met with the guidance counselor and ultimately left the decision up to him. He decided that part-time was the best of both worlds. He could get out, take some challenging courses and experience school life, but still spend part of his day at home also taking challenging courses.
This has not been an easy decision for our family. Jacob has been at home and an integral part of our day for 14 years. There has been a lot of prayers and a lot of tears (mostly mine!) but we think our son has a good head on his shoulders and is ready for this new chapter in life, even if I'm not.
When my husband asked me recently how I was doing with everything, he said "I never thought your pride would let Jacob try school." Ouch! A good reminder that this homeschooling journey is not about ME (at least most of the time) but about these pretty awesome kids we are raising.
Jacob knows that homeschooling will always be an option, however that may fit best for him. He also knows that if issues should arise and we no longer think public school is in his best interest we will make changes.
Should be a very interesting year at our house!