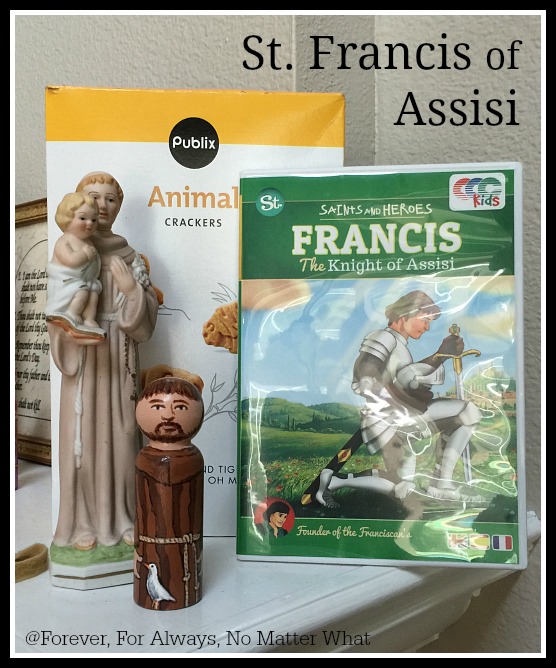 Our Catholic faith is so rich with tradition. One of those traditions is celebrating the saints who have gone before us. Men and women who have led exemplary lives and can inspire all of us to lead more holy lives as well.
One saint that we celebrate in the month of October is Saint Francis of Assisi. Not only is St. Francis a dearly beloved saint, but he has gotten more attention since our current pope began his papacy. Pope Francis has made it very clear that his name is a direct reflection of the saint from more than 800 years ago.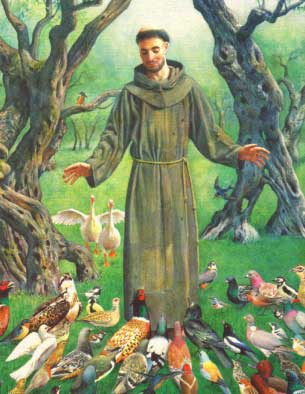 If you have followed my blog for long you know that we have a serious animal lover in our home. In fact moving to Florida was in part to give our son Jonah further opportunities to nurture that love. On more than one occasion I have asked for the intercession of St. Francis!
Easy Ways to Learn About the Saints
On the church calendar there is a different saint everyday. If you are trying to incorporate the celebration and the learning of the different saints it can feel very overwhelming. As busy homeschooling moms and usually moms of a tribe of children – we just don't always have TIME!
I have always taken the approach that it is better to do a little something rather than nothing at all. For our celebration of St. Francis we watched Francis: The Knight of Assisi, and the kids ate animal crackers. I know. Not at all fancy! However, we did cover the most important features we learned about St. Francis. It doesn't need to be fancy to have impact.
I am very thankful to have these resources to share with my children and I know that the resources are reliable as well.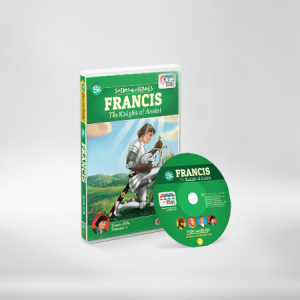 Go through the calendar and pick one or two feast days per month to celebrate – remember, it's better to start small and do something!
Write the feast days on your calendar – both your personal calendar and your school calendar
Make your list and keep it handy – that way when you are perusing Pinterest you can make notes of things that you would like to do. Again, keep it simple and you are more likely to accomplish the task. Consider making your own Pinterest board to keep track – here is mine Catholic Saints
Keep your eyes on your own work – don't worry about what others do in their house, find your groove and do what works for your family
Ready to buy your own copy of Francis: The Knight of Assisi? (you should!)
For a limited time you can receive 30% off your purchase. Use the code BLOGGER30
We have been watching DVD's from CCC of America for years! Our other favorites are St. Nicholas and St. Juan Diego
More information on St. Francis and other saint resources
St. Francis of Assisi – my older boys liked this short video clip
St. Francis Printables
Catholic Saints and Heroes – Pinterest board
How do you celebrate Feast days in your home?