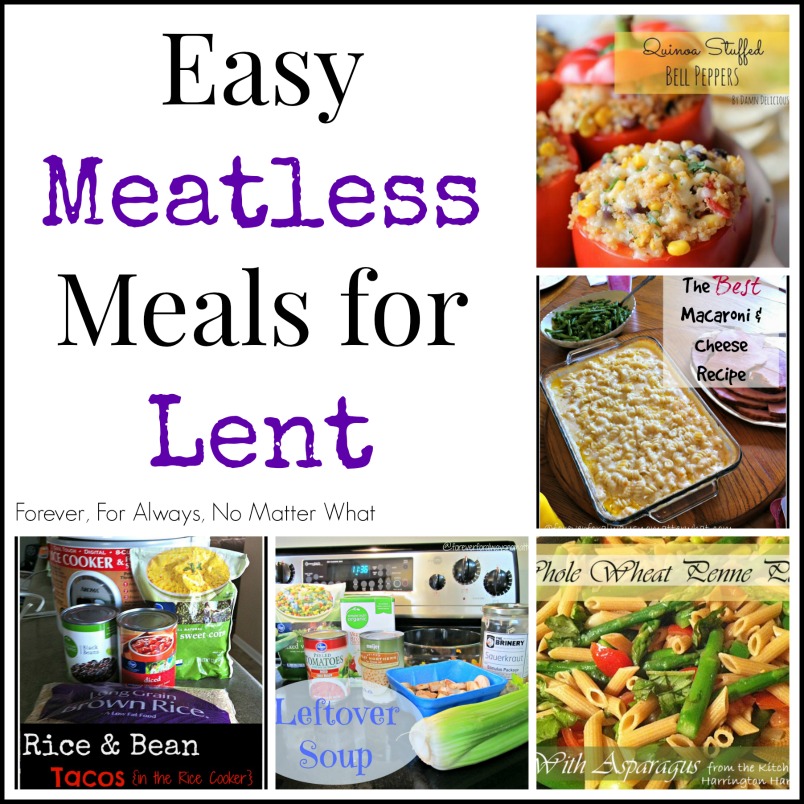 When Lent rolls around it seems like everyone is looking for meatless dinner ideas. Over the last few years we have eaten lots of meat-free meals. If you search around for vegetarian meals, often what you find are fancy meals that seem to take a lot of ingredients and more importantly a lot of time! Time that most of us busy homeschooling moms do not have. Especially on a Friday night after a long and busy week.
Often I forget that simple is almost always best. While it's fun to try new dishes and new foods, I also like to have the old favorites handy.
Meatless Meals for the Family
Macaroni & Cheese – I know this isn't anything new and different, but my kids absolutely adore this Macaroni & Cheese recipe. It's easy to make, and easy to double for a large family.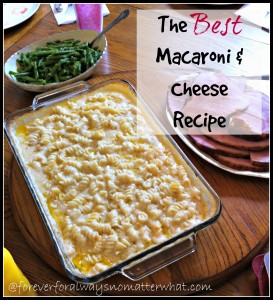 Leftover Soup – This is a great way to have a meatless dinner as well as use up leftovers from the week.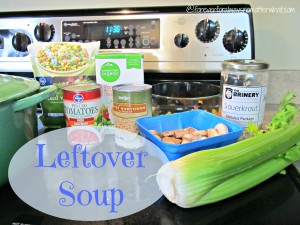 Crock Pot Taco Soup – I love easy meals, especially on Fridays. Just dump in the ingredients, turn on the crockpot (this is an important step ;)) and you are good to go. Serve with a salad, tortilla chips, corn muffins, or whatever works for your family.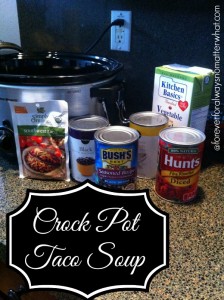 Rice & Bean Tacos (In a Rice Cooker) – A super simple set it and forget it meal. Serve with hard or soft shells and it will be a meal your family will love.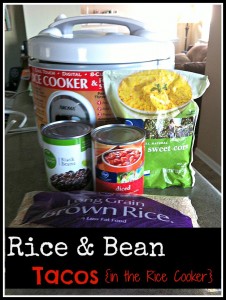 Stuffed Peppers – This is a very forgiving and easy recipe. It doesn't even require a recipe, it's just a mixture of quinoa and whatever else you like. Sometimes I even use leftover rice and beans from the recipe above, stuff it in peppers and stick it in the crockpot. I always put my stuffed peppers in the crockpot!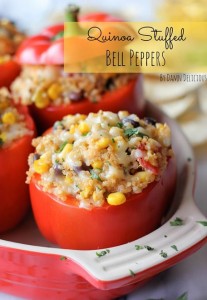 Baked Potato Bar – This really requires no recipe, but is just an easy meal to make. Put some potatoes in a crockpot in the morning. At dinner time pull out the sour cream, cheese, broccoli or any other vegetables to pile on top. You could serve with a salad or muffins. Super easy and the kids can customize to their liking.
Other Posts You Might Like
Back to (Home)School Meal Ideas
Vegetarian Eggplant Pasta Bake
Cream of Cauliflower Soup
Whole Wheat Penne Pasta with Asparagus
A Collection of Meatless Meals
Pinterest Meal Boards
Good to Eat Dinner – Lots of meatless ideas for dinner
Good to Eat Lunch – Meatless ideas for lunch
Good to Eat Soup – delicious soup ideas