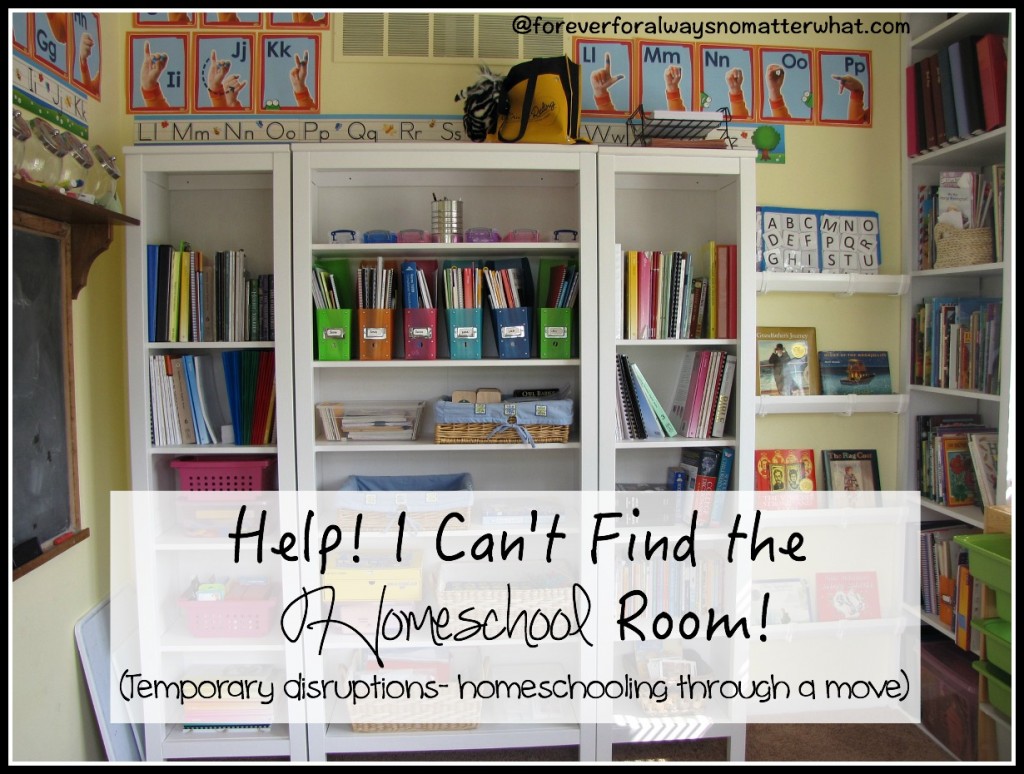 This is definitely not the typical homeschool room post! I'm supposed to be showing pictures of my perfectly organized room, with a specific spot for everything. Know what my homeschool room looks like right now?
This: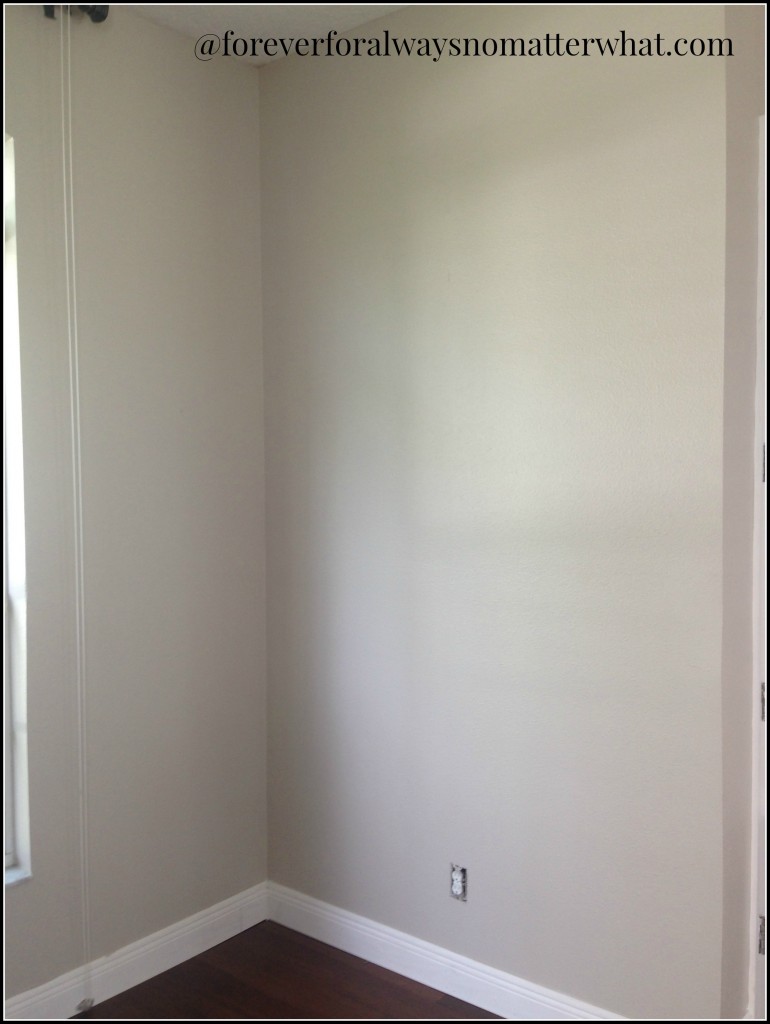 and this: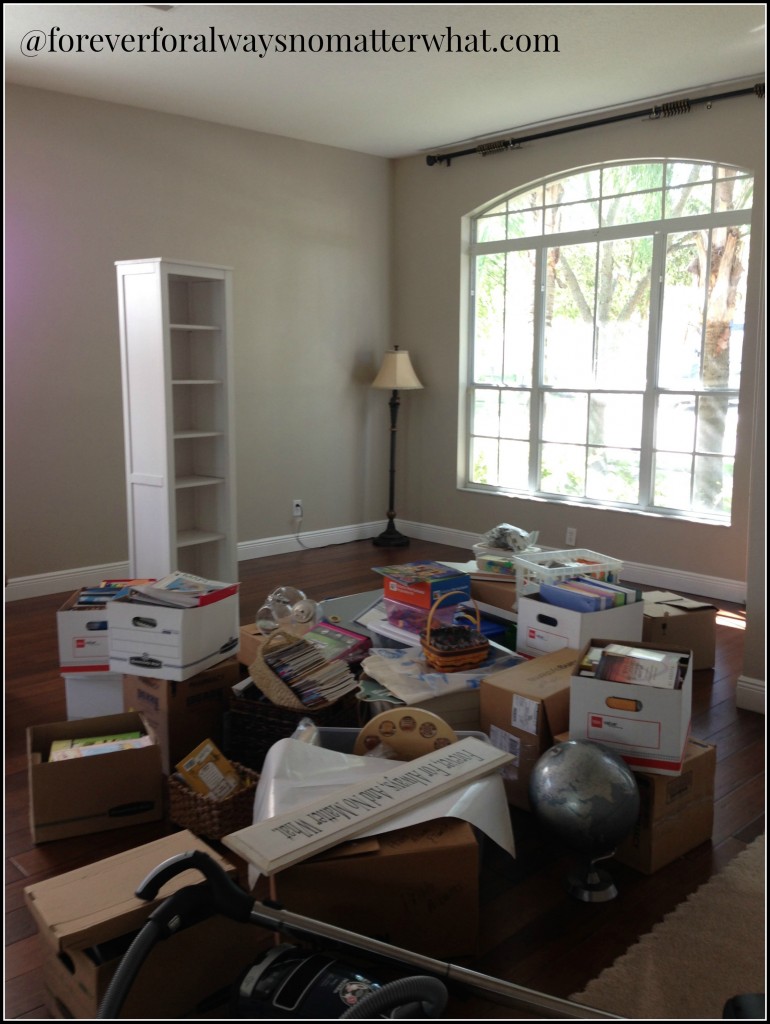 This is what it used to look like: Our Homeschool Room – 2012-2013, since then we have made lots of changes.
The reason? Homeschooling through a move, again! Although this time we are moving to our permanent home. Yay! Last year it was our big move from Michigan to Florida and we moved into a house that we rented, now we are buying and can really make the house our home.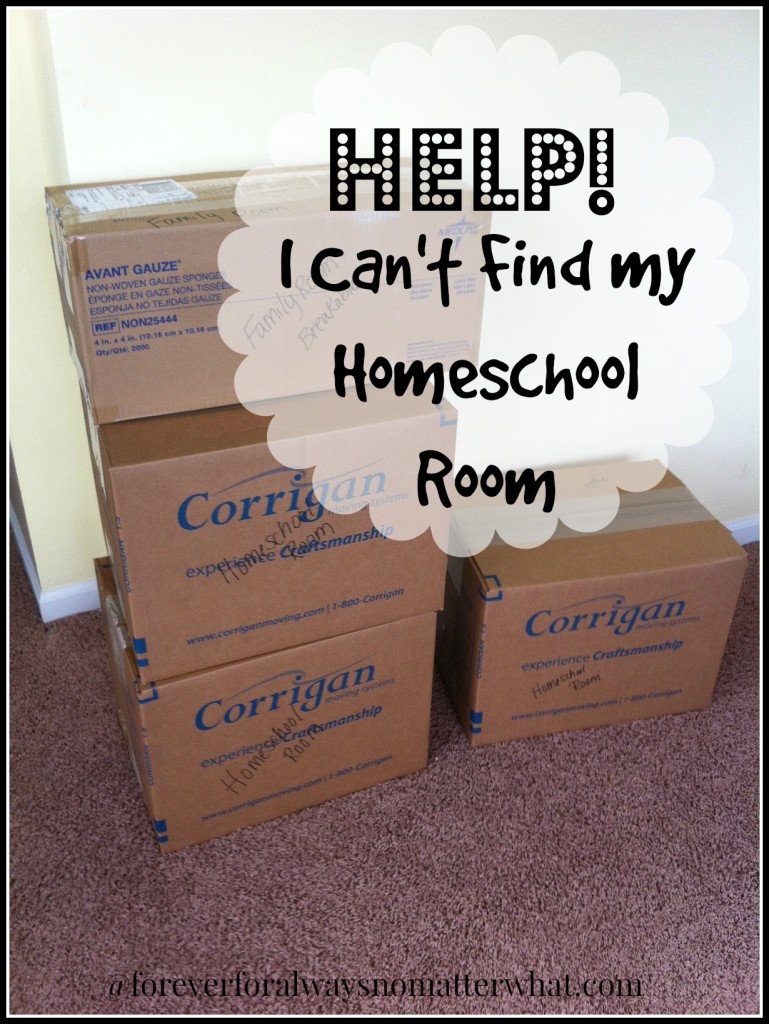 Last year as we were unpacking into our rental space, it was hard to feel too settled. We knew it was temporary, I didn't want to purchase anything to fit this particular house because I knew we weren't going to be there long! It was a bit challenging, but we were thankful to be in Florida and have a roof over our heads.
While we are getting settled and I'm planning our homeschooling space, I'm perusing my favorite homeschool spaces Pinterest boards:
Learning Room Inspiration
iHN Homeschool Spaces
Until that happens we will be doing school portable style!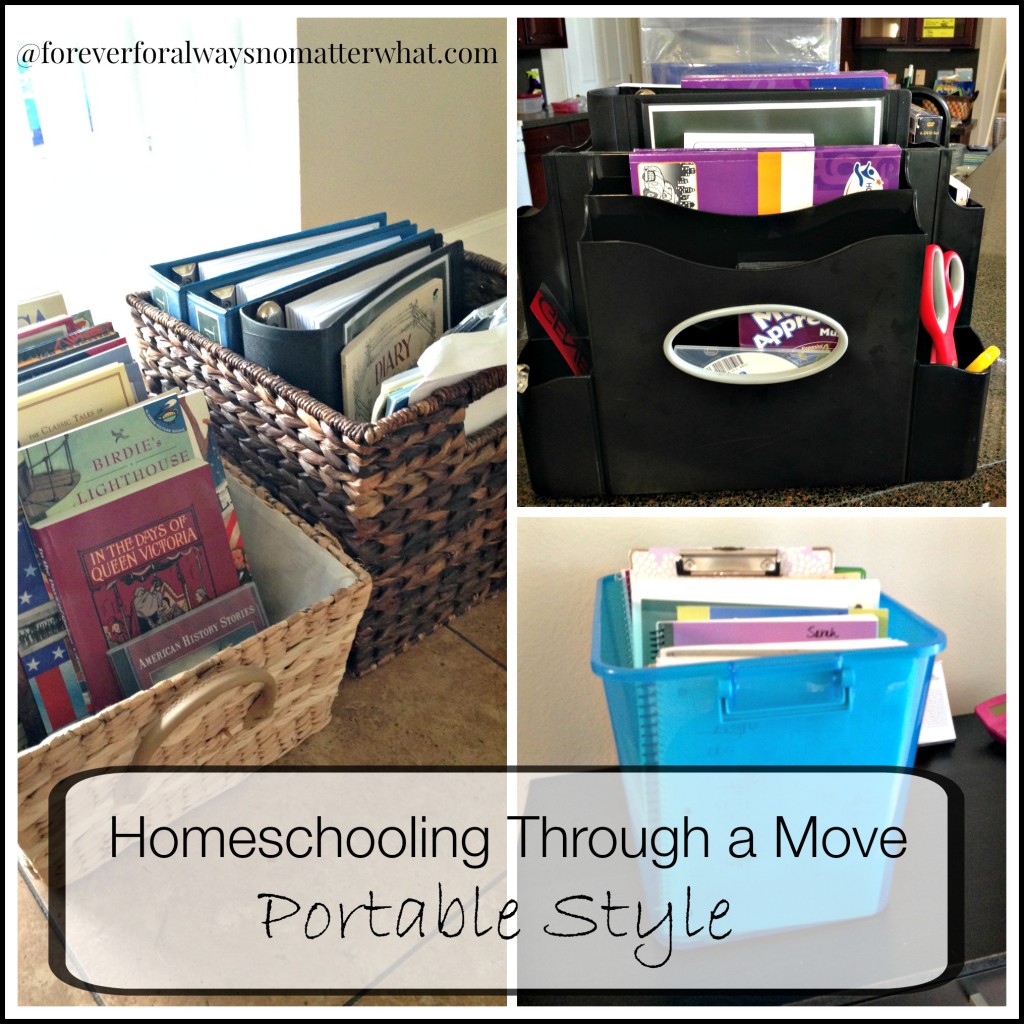 Looking for more on Homeschooling through a move? I have a chapter on that in The Big Book of Homeschool Ideas – a great addition to any homeschool library.
Stay tuned, I will be updating this post with a link to our new school room! **Update** – Our Homeschool Learning Spaces (2014-2015)
Have you ever homeschooled through a move? Share your best tips!
I'm linking up with the Not Back to Homeschool Blog Hop 2014