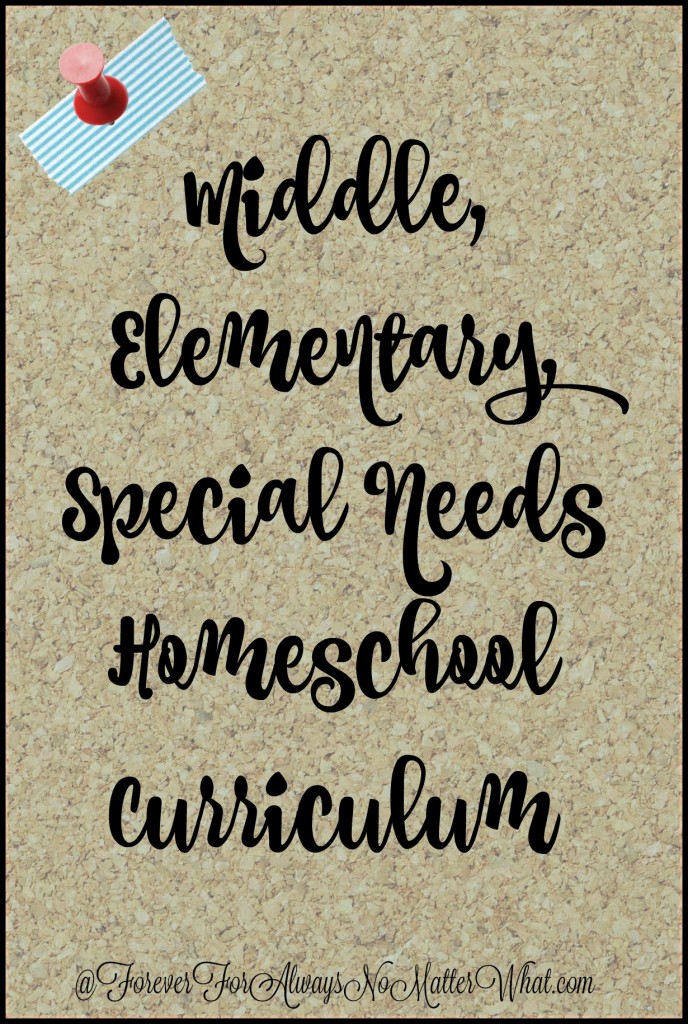 (affiliate links)
Wrapping up the homeschool year for me includes completing a bulk of my planning for the following year. I like to get it done early so I don't spend the summer thinking about our curriculum!
As you will notice, I'm only mentioning 5 kids in my curriculum line-up. Our oldest opted to try traditional school part-time last year and it worked well for him. He is going to go to school full-time this fall. We miss him, but this is the right choice for him and what he needs.
My favorite resource for reminding of what is important and to not get caught up in the buying frenzy and overwhelm is Homeschool Made Simple. Her no nonsense approach keeps me sane when trying to plan for a big family.
7th Grade Learning
Both Jonah (age 13) and Sarah (age 12) are in 7th grade this year. They work well together and each have their different strengths and weaknesses. Both of them will be taking classes one day a week that consist of art, state history, science (including labs), and a writing course.
Teaching Textbooks – Pre-Algebra/Algebra I
All About Reading – Level 4 (Jonah) Hands down this is the best reading program for our family! I didn't feel like Jonah's reading was progressing as it should so we took a step back to reinforce some concepts. It has made a big difference.
All About Spelling – Level 1 (Jonah)
Brave Writer – this program fits our needs so well. You can read my review here if you are interested.
Dance Mat Typing
Individual Required Reading – Jonah
Captains Courageous (Audio)
 
The Great Brain
 
Little Britches – book 2
 
Individual Required Reading – Sarah
Anne of Green Gables
 
Ballet Shoes
 
Little House on the Prairie
 
A Single Shard
5th Grade Learning
Anna (age 11) has made huge progress in her reading over this last year. She is technically no where near what a typical 5th grader is learning. She struggles with reading and writing, so of course that slows her down an great deal. I don't stress over where she "should" be, I'm only concerning myself with where she is currently and that she continues to progress.
She too will be taking some classes once a week. Art, state history and a physical education class.
Spectrum Math – Level 1
All About Reading – Level 2
All About Spelling – Level 1
Handwriting Without Tears
Leah
Leah (age 10) gets a category all her own!
All About Reading – Level 1 (we are working very, very slowly through this)
Handwriting Without Tears
O.T.
Gemiini – this is a resource that her O.T. recommended to us and we have noticed a significant increase in her speech within just a short period of time. I highly recommend it.
She just generally hangs around with us and listens to us read about science, history and literature. Two mornings per week I have a helper (college student) that comes in to work with her and keeps her busy while I work with the other kids. It was a huge help to me this last year!
3rd Grade Learning
Levi (age 9), much like Anna he struggles with reading and writing. I held off on a majority of formal learning with him until the end of this year as it was clear that he wasn't ready for it before.
Spectrum Math – Level 1
All About Reading – Level 1
Handwriting Without Tears
Family Learning/Power Hour Time
History
A Child's History of the World – We have enjoyed this book a great deal. We started it this year and will continue to read through the summer.
 
Story of the World – Volume 2
We supplement with books throughout the year on subjects and topics that interest us. The older three will also be taking a Florida History class.
Science
Jonah and Sarah are taking a science class that includes a lab. So for the rest of the week science will be pretty casual for us. We will read and when something interests us, explore further. Many of the field trips we do and things we go and see here in Florida often seem to be science/nature related.
Archimedes and the Door of Science
 
The Story Book of Science
 
Madam How and Lady Why
 
Men of Science Men of God
 
Power Hour (Morning Time)
This year we are doing six weeks on and one week off. Each term of our Power Hour will have a different theme. I will post our plans in a separate post, but I'm really excited with how the terms are coming together and the resources I'm finding. (books, books, and more books!)
Family Reading
This list is still a work in progress and will be a separate post too. Again, hard to narrow down all the books!